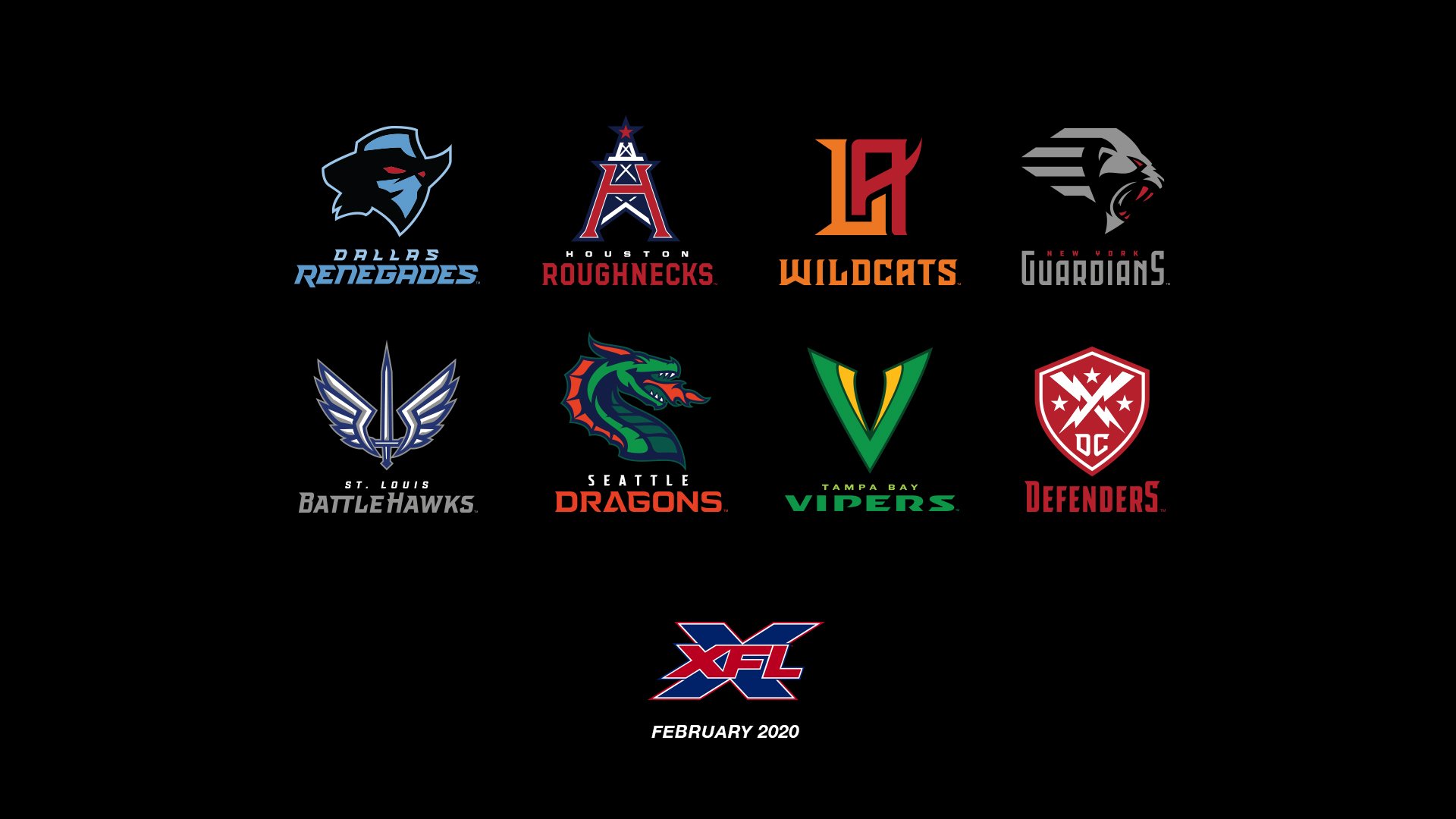 The team names are in for Vince McMahon's XFL, his response to the NFL's growing dissatisfaction. Before today, the cities were announced in rather large markets, signaling a direct confrontational strategy with the NFL in multiple markets, though in a different portion of the year. The emerging league unveiled its team names and logos this afternoon. The Team names overall seem to be well-received. The logos, in contrast reveal a certain lacking of creativity. The team names and logo judgement are as follows
Dallas Renegades
The logo looks like it came out of a create a team mode on Madden. Not really a fan of the name because a renegade is basically a deserter. Outlaws would have been a better word choice and would sound better because its four syllables, not five.
Houston Roughnecks
This is an excellent team name that pays homage to the community around it. The logo resembles the Houston Oilers, in that they are the same thing, though Roughnecks is more colloquial and blue collar sounding. Overall solid.
LA Wildcats
Hate the team name. It's 2019 and your team name is the Wildcats? I would joke with my wife when filling out NCAA March Madness brackets about how many Wildcats there were, Kentucky, Villanova, etc. The logo I understand because of the marketability.
New York Guardians
Fantastic name and logo. It kind of has a superhero feel while at the same time a Gothic gargoyle vibe.
St. Louis Battle Hawks
Points for originality. War Eagle was taken. Bird are too generic, but they spiced it up a little bit
Seattle Dragons
It's risky to go with dragons and pull it off. I think the Seattle Dragons fall short. This logo has also garnered criticism for similarities to UAB.
Tampa Bay Vipers
The logo is a "V" depicting a snake's eye. Clever, simple, original enough. No complaints. The reptile community is well represented in the XFL.
DC Defenders
The alliteration is the only reason I like this team name. Washington DC does not have a proud military history, getting burned down during the War of 1812, in which the subsequent Battle of Baltimore saved the union. DC Swamp or DC Debt would have paid more accurate respects to the community. better. So again, I don't get it, but the alliteration works extremely well.
Final Thoughts
That's the quick rundown of the eight teams the XFL has announced. Compared to the failed AAF, I do not like the team names or logos nearly as much. The choice naming of the San Antonio Commanders was enough to make me a fan. The Fleet, Apolllos, Hotshots, and Iron were also well-crafted team names. Comparatively, the XFL is generic. But keep in mind the NFL has it's fair share of bad team names with bad or dull logos. To list a few: Browns, Jets, Giants, Packers. Major League Baseball is also unimmune. So we need to remove the bias that gives the existing team names we have grown accustom to a relative free pass. The AAF had great team names and great football, but the XFL doesn't exceed this, but at least they don't plan to dump scarce money into a failed app. Overall, this announcement was enough to give the league added legitimacy in its daunting quest to challenge the NFL.