It's a well-known fact on the internet that the Left can't meme. The same certainly applies to feminists within the church. Owen Strachan is on fire ever since he left MBTS to take on a provost position at a "strip mall" seminary. It's almost like working for a Southern Baptist entity was a restriction, but I digress. However Owen Strachan was the target of a lackluster troll attempt that is a nice launching pad for a conversation on masculinity.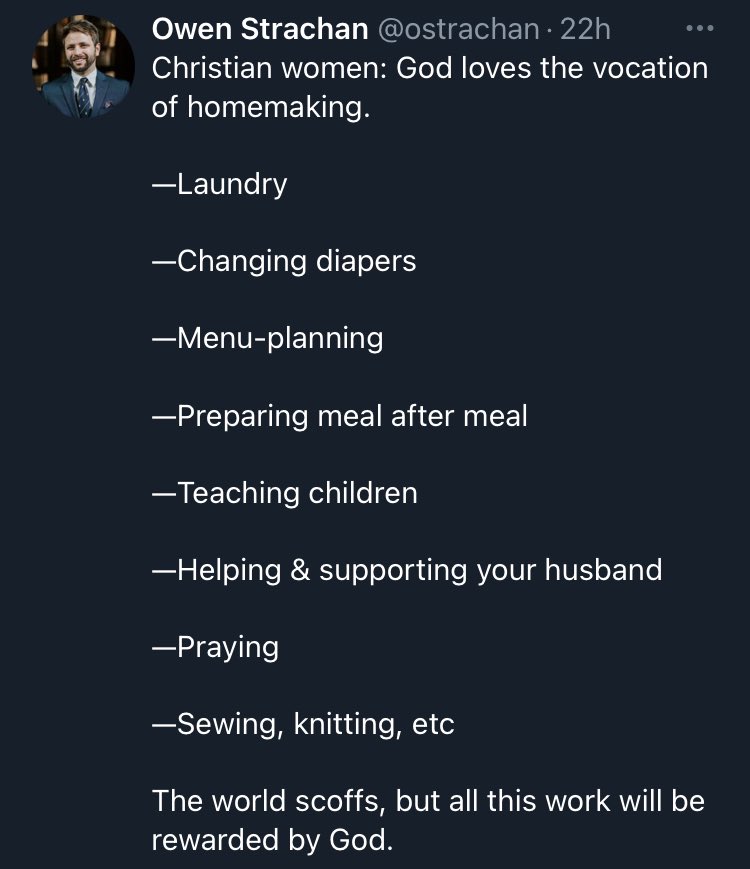 The Sassy Seminary Student is somewhat of an online influencer that will probably be a bigger deal in the future. But this this troll attempt went viral. To which members of the patriarchy agreed. Quoth the Chad meme, "Yes."
In principle she's right, and many patriarchal Christians were confused as to whether she is sarcastic or not. However, along the lines of what she said, we should not be legalists when it comes to masculinity or femininity. In my interview with the founder of Dominion Dating, we talked at length on this subject. Two core aspects of masculinity are labor and accountability. Both of these things were assigned to Adam before the fall. Now we should not be legalistic about what is masculine labor, especially when you can't spell husbandry without husband. Obviously an agrarian lifestyle is not doable for most people within a reasonable amount of time, but there is a pattern that the man takes care of the family on the outside of the home, income and maintenance of plant, property, and equipment. In this same pattern, the woman takes care of the inside of the home: the children, the maintenance, the food.
Again, I do not think we should be legalists about this. I'm generally the one who cooks in my household. Unfortunately, I have no livestock to tend or plumbing to fix. But I think much of these are goals for marriage, especially in an increasingly hostile culture. The need to shore up our own families to safeguard our posterity, financially, spiritually, and politically has no effective substitute in the culture at large.