The newly elected President of the Southern Baptist Convention underwent scrutiny after winning the office as people researched who he was and where he came from. Ed Litton hails from Redemption Church in Mobile, Alabama. There faith statement failed a standard website test on the grounds of a heresy related to the trinity. The screenshot below immortalizes it.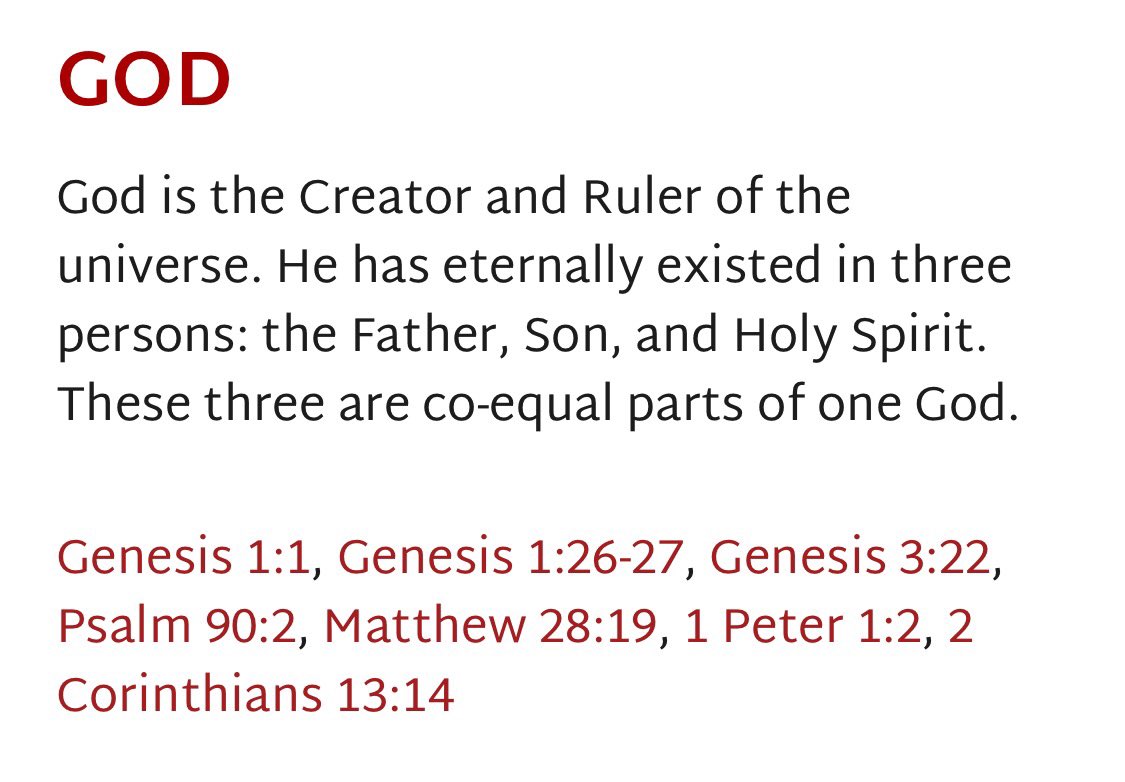 The error is subtle and found in the word "parts." The doctrine of the Holy Trinity has ecumenically been recognized each person of the Trinity to be fully God. For example, Jesus is both fully God and fully man. He is not incomplete in the fullness of God as the statement suggests. This is a heresy of antiquity called partialism.
After attention was called to this heresy, Redemption Church scrubbed it from their website. The current faith statement reads:
God is One, the Creator and Ruler of the universe. He has eternally existed in three persons: the Father, Son, and Holy Spirit.
It's easy to see that this heresy is likely more an error in oversight than the beliefs of Ed Litton and his congregation. Yet, the question of how a seminary trained experienced pastor could not have corrected this in the past is demonstrable of a loose regard for theology.