The 2022 Annual Southern Baptist Convention was dominated by the liberals in the convention leaving little hope for a return to sound doctrine and perhaps less confidence in the people leading the fight. Nathaniel Jolly has been a prominent pastor and church planter in the SBC fighting to maintain orthodoxy in the convention. On July 21st, Jolly announced that his church, Homer Reformed Baptist Church would exist the Southern Baptist Convention. HRBC is a SBC church in Alaska.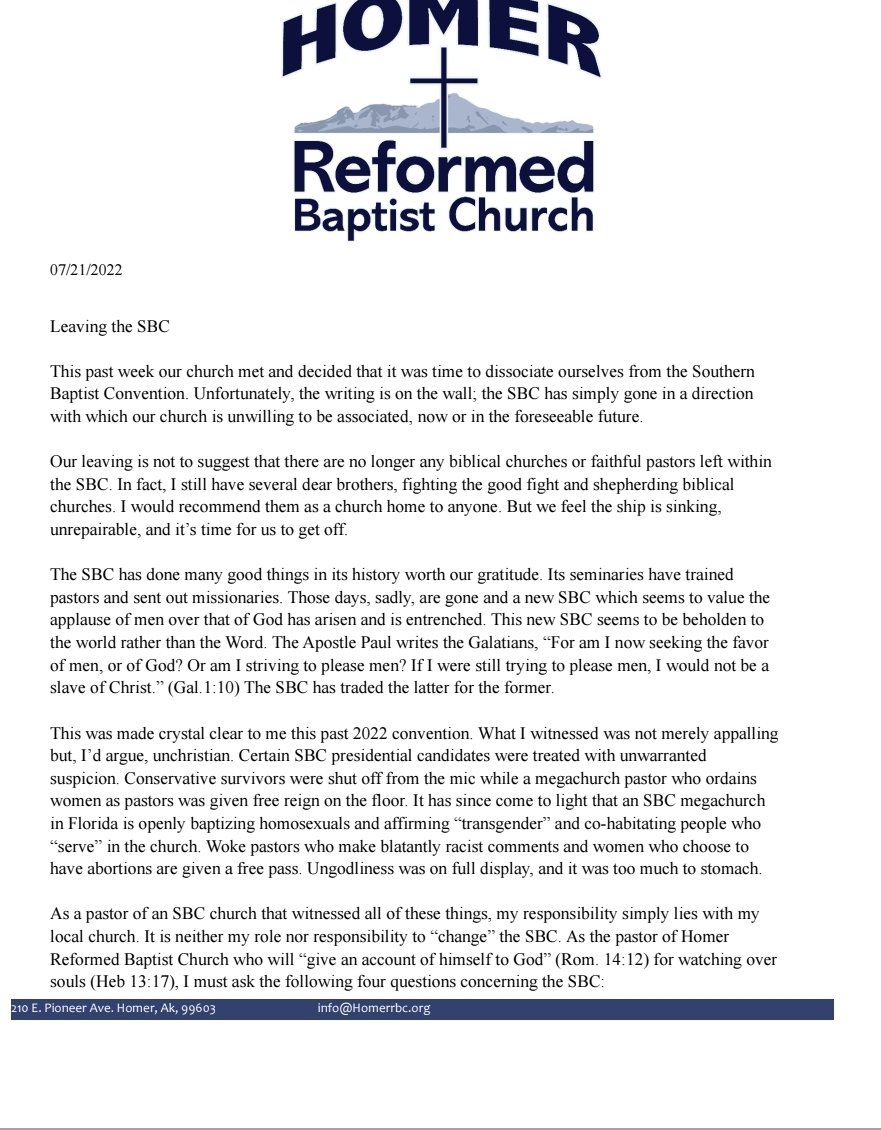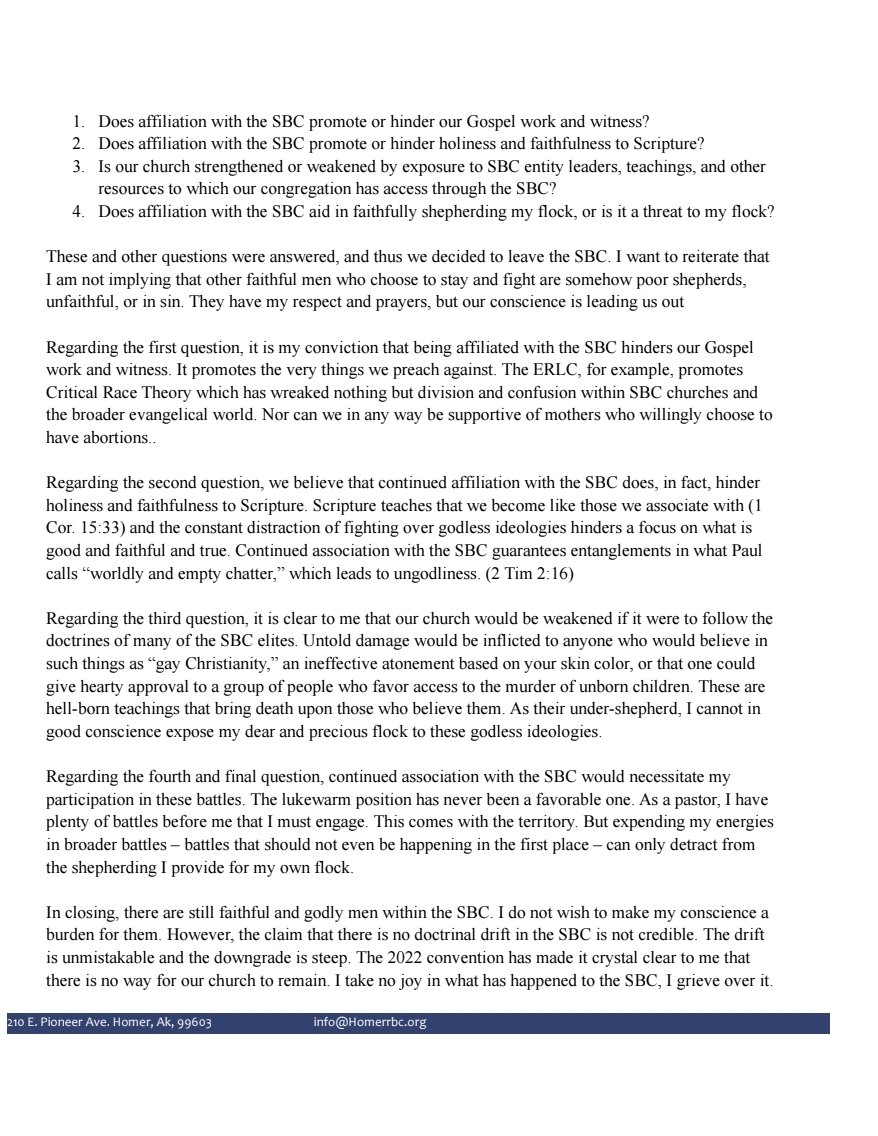 The lengthy public statement details the liberalism at the convention as a root cause for the departure. This included the bloviation of Rick Warren, FBC Orlando openly accepting homosexuality, and the convention's leftward drift on the issue of abortion.
HRBC ultimately concluded that the Southern Baptist Convention represented a threat to its congregation in terms of influence and a waste of resources. Nathaniel Jolly ultimately concludes that fighting for the Southern Baptist Convention is a waste of time that he could be using to pastor his church.
This is the most notorious church to leave the SBC following SBC22.
Support the Evangelical Dark Web
It's not about the money. It's about supporting the mission in contending for the faith against false doctrines. Consider becoming a member of the Evangelical Dark Web. If you aren't willing, comfortable, or able to, that's cool. And if you still like our content, at least subscribe to the newsletter below.
Receive the Evangelical Dark Web Newsletter