Last week, Evangelical Dark Web reported on Acts 29 and their affirmation of homosexuality. However the exposure of Acts 29 had only just resumed, as Acts 29 notoriously embraces Critical Race Theory. Nate Schlomann, a Virginia pastor was critical in exposing last week's story, and is instrumental in exposing the liberals on Acts 29's board.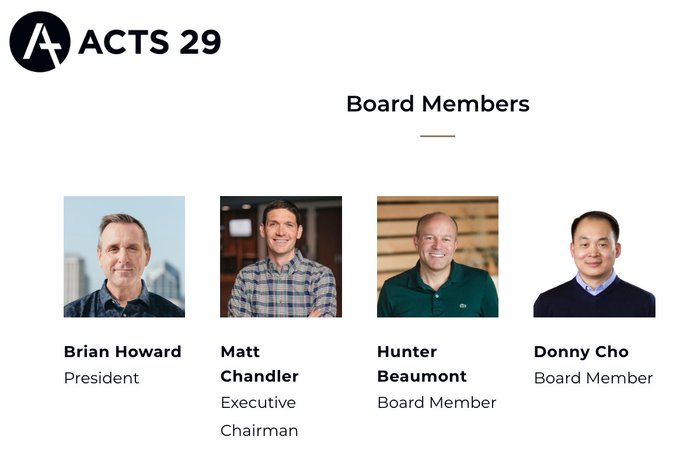 Hunter Beaumont will receive the lion's share of attention here because a rather unexhaustive background check in to the staff at his church, Fellowship Denver Church, reveals multiple staff members who openly support homosexuality and transgenderism.
Angi Pratt is the Assistant Director of Children & Family Ministry for Beaumont. Yet she is also a groomer with pronouns in bio and a litany of social media posts supportive of homosexuality.
https://x.com/NateSchlomann/status/1701327068657594377?s=20
The worst was her post saying that "blacktranslivesmatter is also part of a pro life theology."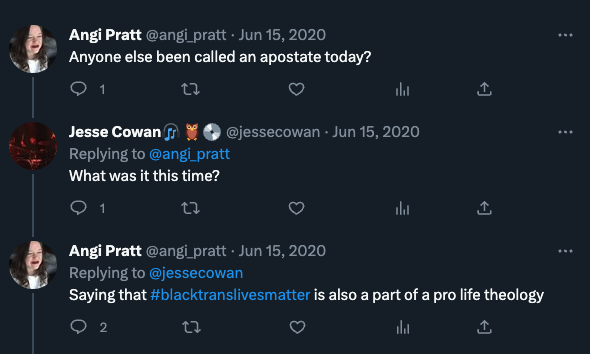 Adam Anglin is the worship and arts pastor of Fellowship Denver Church, and he too embraces transgenderism as prominently displayed on his social media.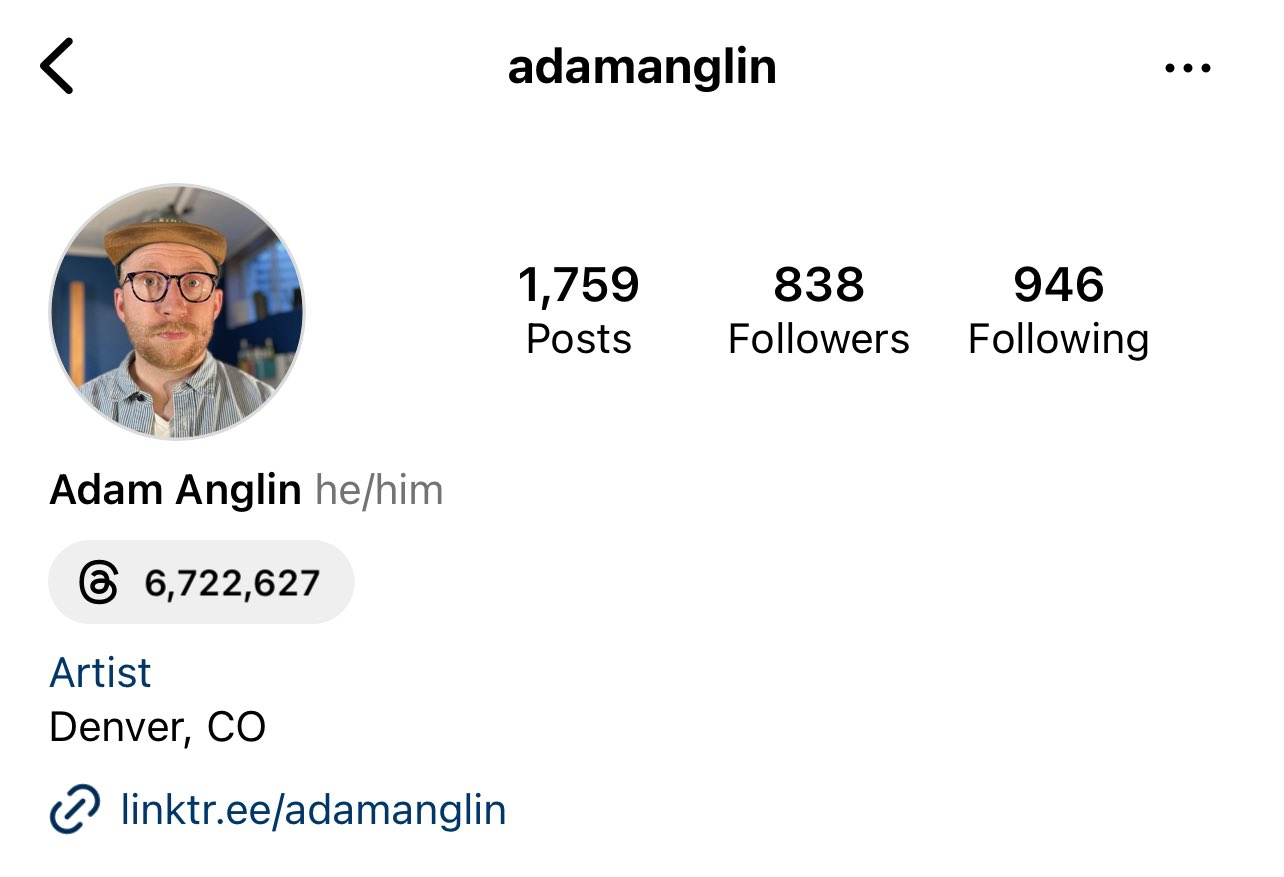 So with all of this liberalism tolerated by a board member of Acts 29, what recourse do the churches in the network have to change the direction. The thing is, there isn't any recourse.
J. Chase Davis who has bylines for the liberal Mere Orthodoxy noted that the leadership structure of Acts 29 is self perpetuating. He writes:
The board of the network is self-perpetuating. There is no way to get on the board unless they board chooses you. There is not even the possibility of a hostile-take over to use corporate speak because there are no shareholders.

The people hired by the network are just that: hirelings. They cannot get a paycheck if they do not support the party. If they are concerned and express those concerns, they will be fired.

Consider that these pastors and church planters have invested money and time into a network (think like dues or taxes) but have no ability to affect change.
This makes the prospects of saving Acts 29 nonexistent. Davis speculates that if enough churches ban together they can apply leverage to the situation, but that also implies that these churches were either okay with or completely asleep to the prior instances of wokeness from Acts 29.
The most prudent action that can be taken is dumping the organization, and to do otherwise is granting legitimacy to illegitimate men.
Support the Evangelical Dark Web
By becoming a member of Evangelical Dark Web, you get access to more content, help drive the direction of our research, and support the operations of the ministry.
Receive the Evangelical Dark Web Newsletter