There's a lot of debate surrounding the depiction of Jesus in film or television. However, one thing Christians are rather united on is the depictions of Jesus with Donald Trump go too far. A lot of times the idolatrous images of Christ anointing Donald Trump go viral and receive near universal condemnation. However aloof Trump appears to be of this, it is certainly the case no longer as he is indulging in the idolatry that surrounds him.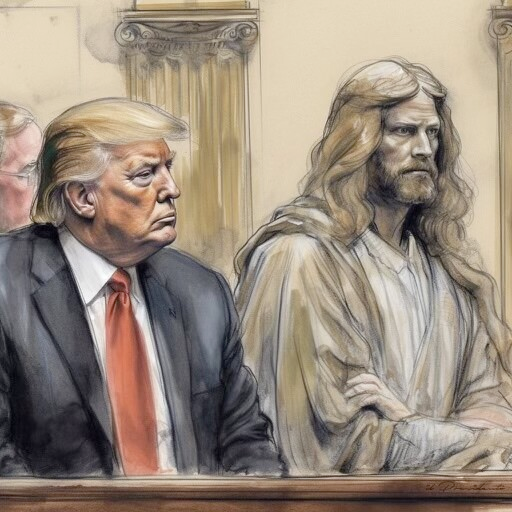 Originally posted on Truth Social, it was eventually posted to Instagram where it earned half a million likes.
The faith of Donald Trump could not be more clear. In 2015, Donald Trump made it clear he never asked God for forgiveness. A few months ago in Iowa a voter asked him how his relationship with God has changed over the course of his presidency. He had no real answer.
And since then he's come out in support of majority of abortions and doesn't know what a woman is any better than Ketanji Brown Jackson. It will be interesting to see how his Evangelical support holds in this contentious primary season.
Receive the Evangelical Dark Web Newsletter
Support the Evangelical Dark Web
By becoming a member of Evangelical Dark Web, you get access to more content, help drive the direction of our research, and support the operations of the ministry.